Fine Art Glass & Bottle Painting
Welcome to my Fine Art Glass Painting Service, where I transform your glassware into exquisite works of art. My years of painting skills are at your disposal to bring your ideas to life and create a bespoke masterpiece.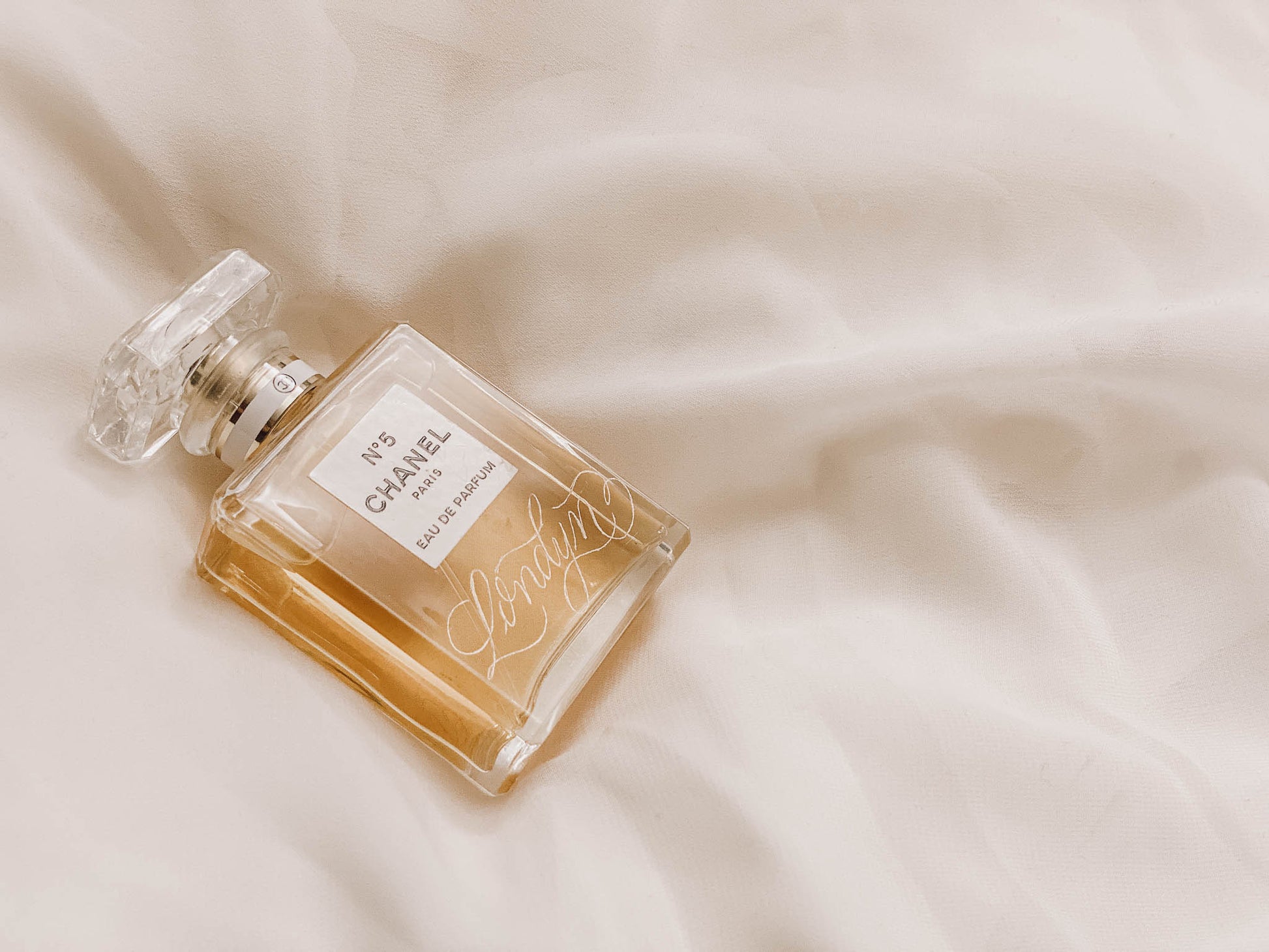 The Artistic Process
My process begins with a consultation with you to discuss your desired design and color scheme. Once I have a clear understanding of your vision, I'll begin to execute it using only the highest quality materials to ensure the longevity & durability of your artwork. I use the best professional grade Japanese paints and brushes to achieve the most beautiful lasting finishes.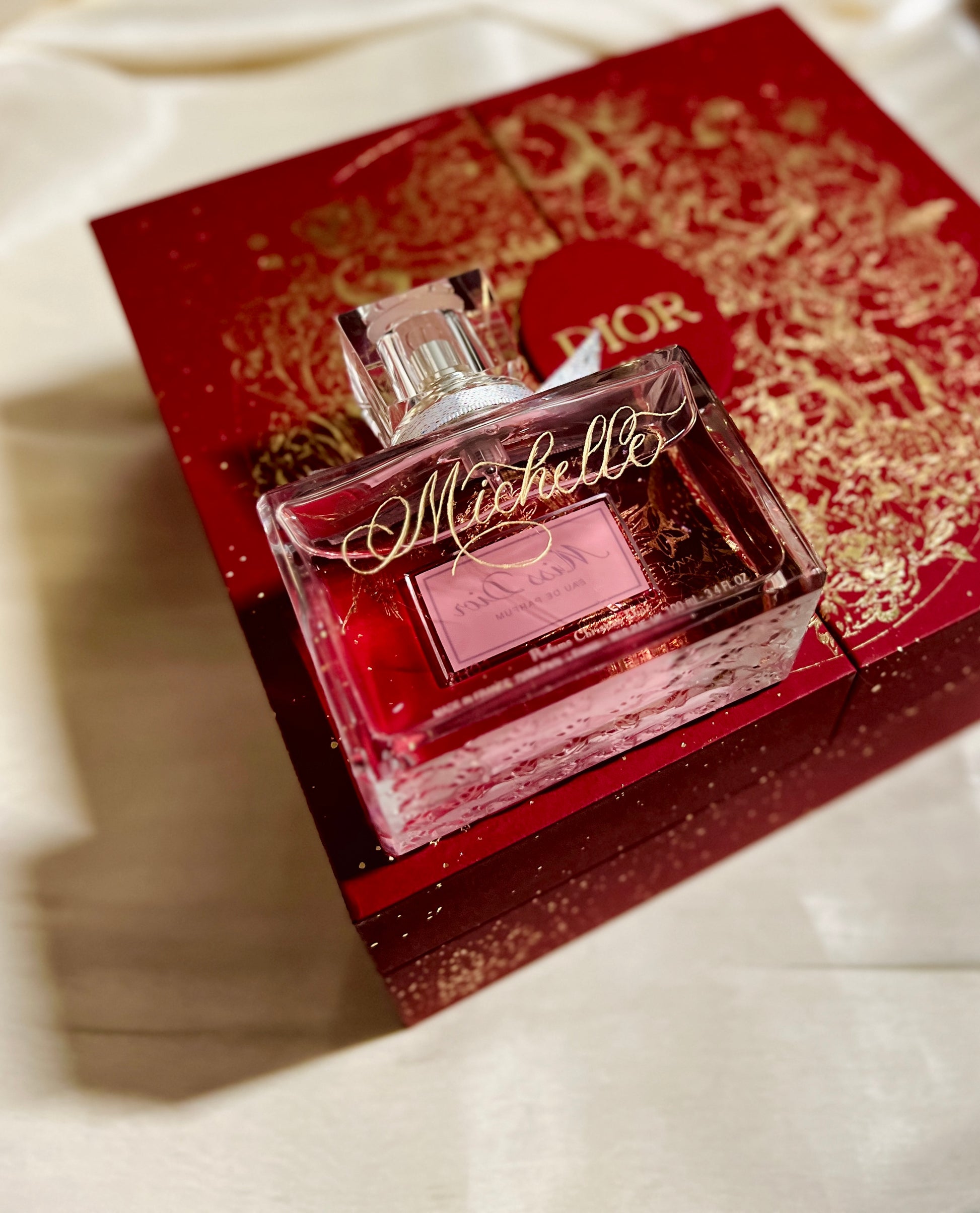 What Can Be Painted?
I specialize in a variety of glassware including vases, wine glasses, champagne bottles, and of course the ever popular fragrance bottle. No matter what type of glassware you bring to me, I will elevate it's existing aesthetics & transform it into a work of art.
While this service is intended for glass items, I frequently am requested to paint on other items as well - people often request matching smaller paintings on their luxury boxes. If this service doesn't quite fit your needs, please visit the Custom Order Request page and tell me more about your ideas.
I take great pride in my work and am dedicated to ensuring my clients are completely satisfies with their finished product. Whether you are looking for a unique addition to your home decor or a gift that will be cherished for years to come, my services are the perfect choice to make it happen.
Pricing & Ordering Details
IN STUDIO PRICING 

Prices are based on each individual request, requirements, & design.

Minimum baseline pricing is as follows:

Fragrance Bottles: $90

Champagne & Other Wine Glasses: $90+

Champagne / Other Beverage Bottles: $300+



Pricing is for the painting service only. Your item(s) will need to be shipped to me, or I can arrange a local pickup if within 15 miles of Decatur, GA. I will provide my shipping address after a paid deposit is received for your project.

As of February 1, 2023 a $20 fee will be applied to all local pickup and drop-off orders.

Deposits are required for all booked services. Please visit the Shop Policies page for more information.

Restrictions on shipping alcohol apply if your shipping address is located outside of the state of Georgia. Empty bottles are fine to ship.

ORDERING & SHIPPING

To book this service and reserve a spot on my calendar, please purchase the deposit listing here. I will respond within one business day to finalize the details of your request. 

Once I've confirmed your order and your deposit & item(s) have been received, I'll start the design & engraving process. My standard processing time is one week from the date I receive your item. 

Please note that during holidays this time can be greatly increased, so I recommend booking as soon as possible!

The Christmas, Valentine's Day, Mother's Day, and graduation seasons are all periods where I experience peak requests. Booking early will ensure that I can actually accept your project and have it to you in a timely manner.

When completed, I will ship your item using the agreed upon shipping method. If applicable, your final project balance is due before I can ship.

More information about shipping, processing, and payments can be found on the Shop Policies page.

CORPORATE & EVENT PRICING

My 2023 Services & Pricing Guide for corporations, brand activations, and special events is available by request. Please visit my On-Site Event page for more information.
Looking for something else?